With spring in the air, we can't wait to get outside and enjoy the sun. It's at this time of year we all remember that forgotten corner of our home: the terrace. While it's never going to be as big as we'd like, and we're always complaining about how small it is, with the pandemic we've learnt to value it and appreciate this outdoor space for the luxury that it really is.
Small terraces can be both beautiful and stylish if you know how to make the most of them, because small spaces just need big ideas. But how do you design a terrace? Read on and we'll help:
1.Get to know your terrace
The first thing to do is take a good look at how much space you have. Start by drawing a plan to get a clear idea of the dimensions and options, marking the windows, doors, water inlets, etc. As it's such a small space, you have to make the most of every inch.
2.Orientation
One key feature is the orientation of your terrace, as the levels of sunlight can be much higher than in a garden on ground level. For example, if you have a very high terrace, you must take the wind into account, as this can be a decisive factor. We also recommend making a plan of the sunny, semi-shaded and shaded areas.
3.Materials and colours
The colour and materials you have on the walls, floor, railings, etc. will both influence and limit your décor choices. There are many possible styles for your small space, such as minimalist or Parisian, and the materials you choose will reflect this. For example, a rustic terrace will require wood as one of its main materials, while a minimalist style will require simple furniture.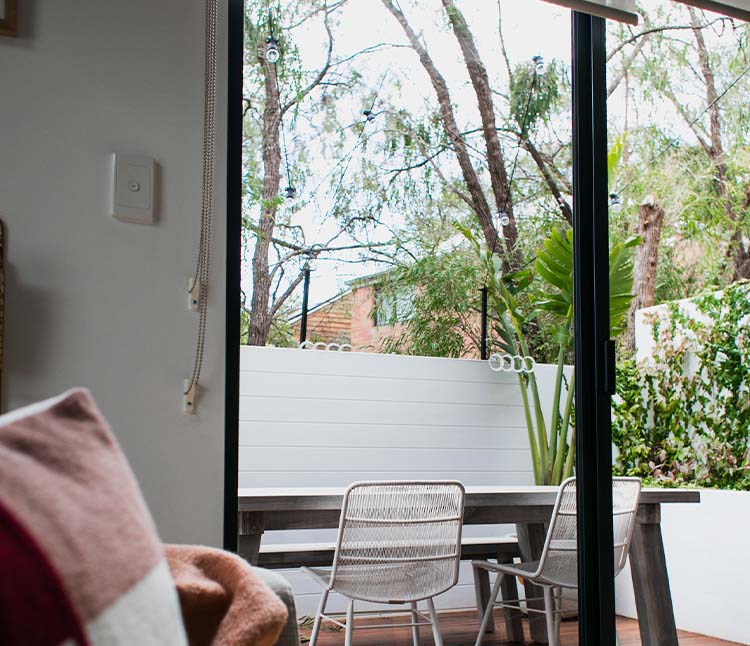 4.Layout
Once it's clear what you want and what you can do, it's time to start working on it. If your terrace is small, we recommend using furniture sets that aren't too big to create an atmosphere that suits the size of the space. Remember to also consider the layout and walkways. But if you're lucky enough to have a large terrace, it's a great idea to zone several areas using different furniture.
The most important thing is to choose furniture that's comfortable, practical and weatherproof.
5.Don't forget plants
Plants are a must-have! Your terrace will look more pleasant and welcoming if you create a green space full of life. The choice of plants will be personal and depend on your tastes. Consider their location, orientation and how you plan to use them: will they be ornamental, or will you want plants that bear fruit? When you visit a nursery or garden centre, you never know which plants will catch your eye. You'll be spoilt for choice, and you'll have no excuse not to add a few to your terrace!
6.Watering
This is one of the factors that may cause you the most problems. Each species has its own needs, which can vary depending on the material of the pot, how much sunlight they get, the climate, wind, etc. Having a GreenCity  (your GC 700, GC 2 or your GC 7) sprayer at hand will help you tend to your plants.
For tips on how to decorate your terrace, download our free guide and you'll see how to organise your space, choose your plants, and learn how to take care of them.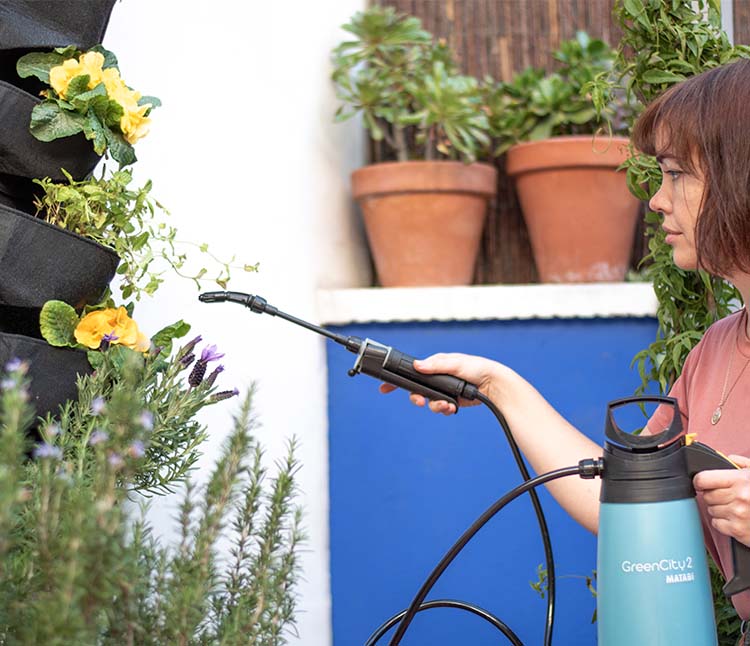 ---