Slow Living has become a huge trend recently, prioritising less consumption and adopting a slower approach to everyday life.
Nowadays, there are countless mobile apps to help you meditate and enjoy your increasingly limited free time. There's also a growing number of restaurants with a 'slow food' philosophy, a movement that promotes eating slowly, valuing the quality and origin of raw materials and the way they're cooked.
And what about zero-mile and organic produce? Supporting local producers and small farmers and promoting the sale of their products in local shops is highly valued among consumers.
The amount of organic crops being grown is increasing, using sustainable treatments and methods that have less impact on the land.
And who doesn't have a reusable water bottle?
Wouldn't you like to savour small tomatoes, fresh lettuce or sweet strawberries, knowing they've been lovingly grown on your very own balcony or terrace? It's the ultimate source of pleasure and pride.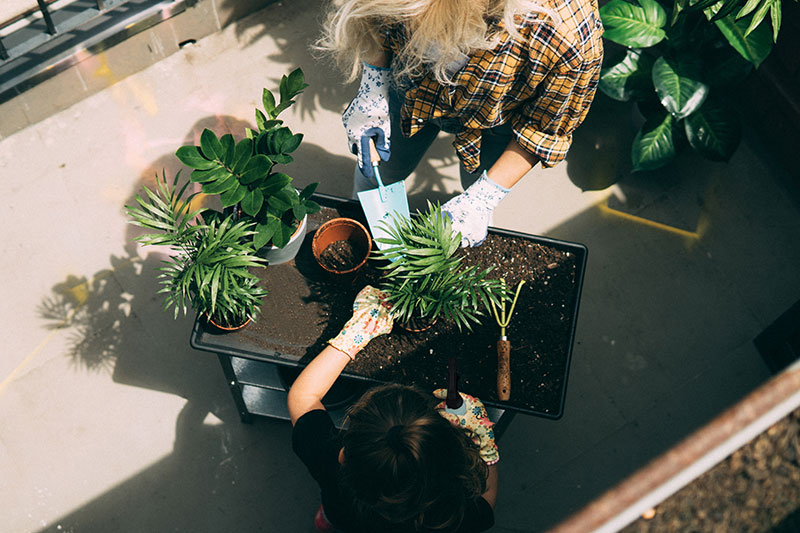 The 'throwaway' culture has now been replaced with one that prioritises recycling and extending the life of products as much as possible.
We're all aware of the need to reduce consumption, recycle and reduce our carbon footprint.
In some way or another, we're all striving for a simpler, more sustainable and meaningful life.
Responsible consumption with GreenCity
GreenCity wants to transform grey cities into healthier, more comfortable and greener spaces.
We want to bring nature to the urban landscape by offering quality tools and products that last, adapted to the most specific needs of balconies, terraces, gardens, vertical gardens, urban gardens, etc.
We use strong, high-quality materials in our sprayers, as we prioritise your comfort and safety. We also offer original spare parts and maintenance kits to keep your sprayer in tip-top condition.
That way, your GreenCity sprayer will never end up in the recycling bin.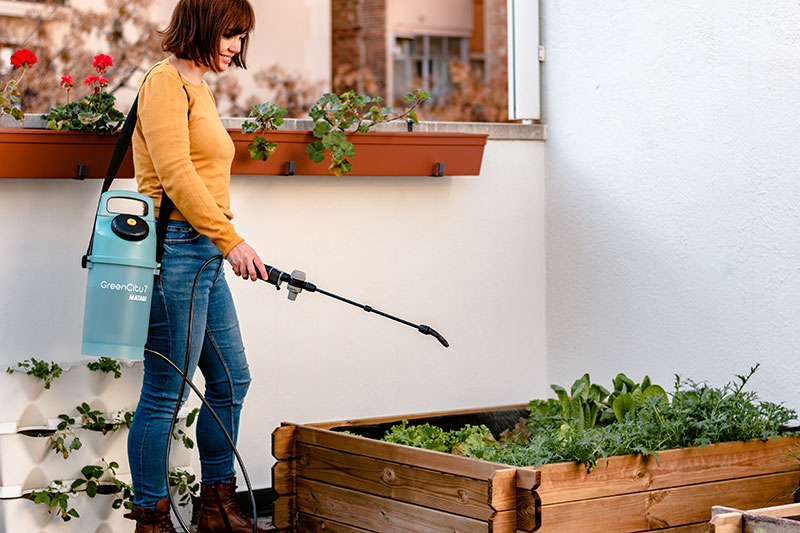 GreenCity is always looking for environmentally friendly solutions. 15% of the raw materials we use to manufacture our plastic parts comes from recycled materials, apart from directly pressurised items such as tanks, as our priority is to create safe and sustainable products.
If you want to learn more and enjoy your own plants or vegetable garden, let GreenCity be your guide.
We want you to be part of the GreenCity movement and help you on your gardening journey.
Find out more on our website and follow us on social media.
It'll be an adventure you'll never want to end.
---